A life in a year - ervaar een High School Exchange Year!
Ga naar een typisch Amerikaanse, Engelse of Ierse High School en ontdek hoe het leven als middelbare scholier daar is. Leef als een echte local bij een gastgezin, maak vrienden voor het leven en neem deel aan activiteiten die typisch zijn voor deze EF-bestemming, zoals sportactiviteiten, theater, camp, prom night en nog veel meer!

Wanneer jij je aanmeldt voor deze unieke buitenlandervaring, helpen we je graag verder met het aanmeldproces. En wie weet vertrek jij binnenkort al als echte High School student naar het buitenland!
This presentation will be given by: EF Education First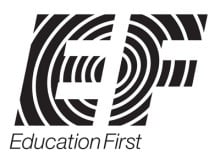 See the full programme
Featuring more than 50 presentations across three lecture halls.
Gap year/Language course
Tussenjaar in het buitenland, waar begin ik?
Een tussenjaar in het buitenland kun je op eindeloos veel manieren invullen. Backpacken in Australië, een taalcursus in Spanje, au-pair in de VS. Of zelfs een combinatie hiervan. Uit eigen ervaring vertellen de WilWeg-ambassadeurs je over de mogelijkheden, de voorbereiding en de financiering van een tussenjaar in het buitenland.
Vrijdag 10.40-11.10
Programme