Go Abroad with EF - de ultieme gepersonaliseerde invulling van jouw buitenlandervaring
Ga studeren in het buitenland en leer vreemde taal op één of meerdere van onze 50 EF-bestemmingen wereldwijd. Wanneer je een studie in het buitenland volgt, leer je de taal vloeiend spreken, maak je nieuwe vrienden van over de hele wereld en beleef je samen met hen een onvergetelijke tijd. Studeren in het buitenland klinkt misschien als een droom, maar EF maakt deze samen met jou werkelijkheid.
Jij kiest de bestemming en EF regelt de rest!
Een EF-taalreis op maat ziet er zo uit:
Bepaal zelf welke van de 10 aangeboden talen je graag wilt leren
Kies voor de bijbehorende EF-bestemming
Selecteer de taalcursus en duur van de reis
Geef jouw voorkeur door voor een accommodatie
Wij kunnen de vluchten en transfers voor je regelen
Wist je dat je daarnaast elke maandag al naar jouw droombestemming kan vertrekken en dat het al mogelijk is om vanaf 2 weken een taalcursus te volgen?
Voor welke cursus je ook kiest, EF biedt je een reis die bij je past!
This presentation will be given by: EF Education First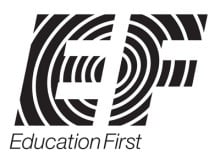 See the full programme
Featuring more than 50 presentations across three lecture halls.
Gap year/Language course
Tussenjaar in het buitenland, waar begin ik?
Een tussenjaar in het buitenland kun je op eindeloos veel manieren invullen. Backpacken in Australië, een taalcursus in Spanje, au-pair in de VS. Of zelfs een combinatie hiervan. Uit eigen ervaring vertellen de WilWeg-ambassadeurs je over de mogelijkheden, de voorbereiding en de financiering van een tussenjaar in het buitenland.
Vrijdag 10.40-11.10
Programme