How to study in the UK
The world is at your feet! During this session we will discuss all the ins and outs concerning studying in the United Kingdom. We will talk about the application process, financing, brexit as well as the daily student life in the UK. Stop by in case you have any questions or if you are just curious and want to learn more about studying in the UK.
This presentation will be given by: NWS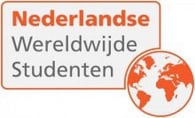 See the full programme
Featuring more than 50 presentations across three lecture halls.
Study/Exchange
Exchange in het buitenland. Waar begin ik?
Een korte periode in het buitenland (exchange) tijdens je studie is een aanrader. Het staat goed op je cv én is een geweldige manier om een nieuwe taal of cultuur te leren kennen. In deze presentatie vertellen we hoe je je uitwisseling in het buitenland het beste kunt voorbereiden en financieren. WilWeg-ambassadeurs die zelf op exchange zijn geweest geven je tips & tricks.
Vrijdag 14.00-14.30
Programme