IELTS: My ticket to my dream university
The international English language testing system (IELTS) is the world's most popular English language test for higher education and global migration. If you're looking to work, study or live abroad then taking an IELTS test can help you make that dream come true.
This session will explain the structure of the test and provide you with an overview of the tools the British Council offers to support you in getting your ticket to your dream university.
This presentation will be given by: British Council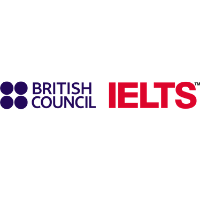 See the full programme
Featuring more than 50 presentations across three lecture halls.
General
Help, mijn kind gaat naar het buitenland! Informatie voor ouders over buitenlandervaringen.
Heeft uw kind plannen om naar het buitenland te gaan? Gefeliciteerd, uw kind gaat daar veel aan hebben! In deze presentatie laten we zien hoe uw kind goed voorbereid aan dit nieuwe avontuur kan beginnen. Daarnaast vertellen we meer over de voordelen en de financiering van een buitenlandervaring.
Vrijdag 12.40-13.10
Programme