Jouw eerste baan in Europa!
Jouw eerste baan in Europa

In Europa liggen volop kansen! Werken in het buitenland is goed voor jou en voor jouw toekomst. Je doet ervaringen op die je in Nederland niet op zal doen en het verrijkt je persoonlijkheid.

Een baan zoeken in het buitenland vraagt natuurlijk wel wat extra inspanning. Waar vind je bijvoorbeeld de vacatures en hoe solliciteer je in een bepaald land? Hoe zit dat met de wet- en regelgeving? Is de cultuur anders?

Een EURES-adviseur geeft tips over een goede voorbereiding, het vinden van vacatures, solliciteren in het buitenland en nog meer.
This presentation will be given by: UWV/Eures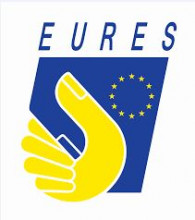 See the full programme
Featuring more than 50 presentations across three lecture halls.
Internship/Work
Stage in het buitenland. Hoe regel ik dat?
Een buitenlandstage staat goed op je cv én is een geweldige manier om een nieuwe taal of cultuur te leren kennen. In deze presentatie vertellen we hoe je je stage het beste kunt voorbereiden en betalen. WilWeg-ambassadeurs die zelf naar het buitenland zijn geweest geven je tips & tricks. Interessant voor zowel mbo-, hbo- en wo-studenten als ouders.
Vrijdag 11.20-11.50
Programme