What Employers Really Want – What You Can Do at University to Prepare Yourself for Your Future Career
74% of CEOs say that university graduates lack relevant skills to get hired for the jobs they apply to. Specifically: Soft Skills!
We at Hult International Business School have used interviews with Fortune500 companies and big data to understand which skills make or break your dream career. We found that next to the hard skills and knowledge you learn in class, there are also a number of "soft skills" employers are looking for when it comes to new hires.
So, join us in our session to find out which soft skills – next to academic achievements – you can focus on during your time at university to set yourself up for success!
This presentation will be given by: Hult International Business School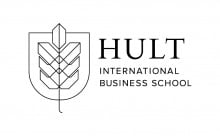 See the full programme
Featuring more than 50 presentations across three lecture halls.
Study/Exchange
Exchange in het buitenland. Waar begin ik?
Een korte periode in het buitenland (exchange) tijdens je studie is een aanrader. Het staat goed op je cv én is een geweldige manier om een nieuwe taal of cultuur te leren kennen. In deze presentatie vertellen we hoe je je uitwisseling in het buitenland het beste kunt voorbereiden en financieren. WilWeg-ambassadeurs die zelf op exchange zijn geweest geven je tips & tricks.
Vrijdag 14.00-14.30
Programme